URGENT PRESS RELEASE – FOR IMMEDIATE DISTRIBUTION
North Manchester Jewish Cemeteries Trust
Blackley Cemetery Vandalism featured on
BBC North West Tonight at 6.30pm (Tuesday 24th June 2014)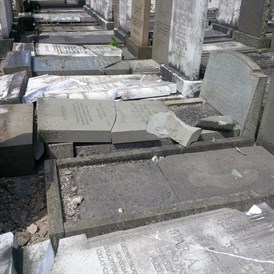 After the unfortunate events that took place at Blackley Cemetery over the weekend, the NMJCT has received a large amount of regional media coverage which includes tonight's appearance by Stephen Niman on BBC North West Tonight.
Please make sure you tune-in tonight for details of the incident and how to get involved in rectifying the situation.
A further release will be issued in the near future.